Colorado is one of the US' most beautiful states with so much on offer in terms of sightseeing. One of the best ways to explore the state is by making use of a Denver car rental service and taking a road trip through his incredible region whose namesake means 'coloured red' due to the amount of red silt found in the Colorado river.
Nature
1) Denver Botanic Gardens
These gardens cover more than 24 acres of land and are home to an enormous and diverse range of trees and plants. There are also sculpture walks and water features and at night around the Christmas period, you can enjoy the beautiful illuminations.
No visit to Colorado would be complete without a visit to this geological masterpiece. Garden of the Gods is unique in every way with its red, striking rock formations and beautiful guided path through the park. If you are a climber, it's also fantastic for rock climbers and there is an educational museum there to explore.
3) Rocky Mountains
Colorado is one of the host states to this breathtaking mountain range and there are so many different ways to explore the Rockies. You can go hiking, go on a zip-line adventure, go rafting or simply drive along the canyon roads to appreciate these majestic mountains.
If you are a skier or snowboarder, Breckenridge is paradise, offering four peaks, snow parks and the highest chairlift in North America. The town itself is picturesque and great for shopping and dining.
Historical Sights
1) Cliff Palace
Located in Mesa Verde National Park, cliff palace is the largest cliff dwelling in the continent of North America. It was built by the Puebloans in an area which would have been their native land. It is estimated that construction began around 1190 CE and it was discovered in 1888.
Bent's Old Fort was built in 1833 in order to trade with the native American Indians from Cheyenne and Arapaho. You can either make your own way around this ancient fortification or you can opt for a guided tour to explore the reconstructions of historic happenings.
3) Rosemount Museum
This Victorian mansion was constructed in 1893 and it boasts 37 rooms. It was designed by Henry Hudson Holly, an architect from New York. At Rosemount, you can view the vast collection of original furniture, paintings and ornaments and it is possible to take part in a guided tour apart from during the holiday seasons.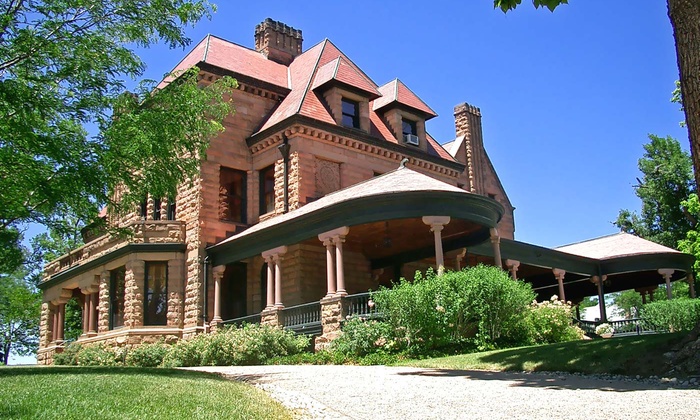 4) Union Station, Denver
This prominent station is over 100 years old and a true testament to the age of the pioneers. The Great Hall is a stunning space and the station has been modernized to feature a hotel and a wide range of restaurants and shops, making this a modern but historic destination.
This gives you a flavor of some of the wonderful natural and historical sights on offer in the State of Colorado so what are you waiting for? Book yourself a car with a Denver car rental service and hit the road in order to discover some truly breathtaking man-made and natural sights.